For Septic Tank Desludging Harare Schedule Free on 0772593344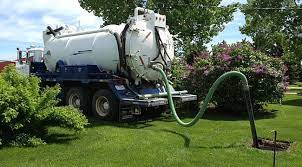 WRS Waste offers offers a range of septic tank desludging Harare services. We offer a fast and efficient service to residential, commercial and industrial customers. In the septic tank industry, it is important to establish a reputation for efficiency, timeliness and a quality service as far as honeysucker services are concerned. In that regard, WRS Waste has overall surpassed customer expectations in all ways. Septic Tank Emptying services offered by WRS Waste to both household and business customers who own a private septic tank which takes standard waste, such as sewage and liquid waste water are top notch. At WRS Waste Removal Services we continually aim to deliver a high service septic tank emptying level to all our customers. Our septic tank desludging Harare service is affordable and efficient in Harare and Zimbabwe. No matter how big your septic tank is, we offer the right capacity that ensures your septic tank emptying needs are met at the right time.
Advantages of Our Septic Tank Desludging Harare Service
There are so many advantages of using our septic tank emptying services. Therefore, be rest assured that whenever WRS Waste comes to provide you a service, its of high quality and memorable. We have hereby listed the advantages of using our septic tank removals Harare services.
Same Day Septic Tank Desludging Harare
At WRS, we provide same day septic tank desludging Harare services. This therefore means we shall come to provide residential, commercial and industrial septic tank emptying on the same day. We understand that a septic tank being full is an emergency. Also, a septic tank being full creates healthy problems for the family, company and anyone who is in this environment. Moreover, odors created make the place untenable. We therefore would want come and assist in the shortest possible time to help our customers.
Emergency Septic Tank Desludging Harare Services
Moreover, we also provide emergency liquid waste removals for our residential, commercial and industrial customers.  This therefore means if you have a septic tank which is just full and you have just noticed it, we can try to send our team at short notice to assist you. Septic Tanks can fill up at unexpected times and we understand. Our team is therefore on standby to assist you whenever this happens. You should therefore rely on WRS Waste for a fast efficient septic tank desludging harare experience.
Big Honeysucker Trucks That Does Your Work Perfectly
Have you ever engaged a septic tank desludging harare company that does a half job? That is common in our industry. Some companies want just to take your cash without an equivalent creation of value for you. But that is pure dishonesty. Your money should work. We have big and capable honeysucker trucks
WRS aims to promote good environmental practice and is always committed to operating our services efficiently and cost-effectively.
As your preferred septic tank emptying company, we offer the following services in this category:
1. Scheduled Service
In this service category, we desludge your septic tank at at agreed intervals if you sign a contract with us. This arrangement and planned schedule helps keep your charges and our costs down.
2. Unscheduled & Urgent Response Service
If you so not find it necessary to enter into a contract with us, we will de-sludge your septic tank within  1 working days of your request where possible. If we are unable to accommodate the above timescales, you will be notified at the time of booking. Call us today 0n 0772593344 or fill in the contact for to send us an email.
Providing Access to Your Septic Tank Emptying
When our tanker is likely to call you may make the following preparations:
Make sure your tank is accessible for our septic tank emtying trucks. It's important that we can access your septic tank to ensure we can provide you with an efficient service.
Kindly remove any earth or debris from the tank lid and ensure that the covers are exposed and ready for lifting.
Tip: Remember, maintaining your tank regularly, helps us to provide you with a more effective service.
WRS Waste Removals
Average rating:
0 reviews
Summary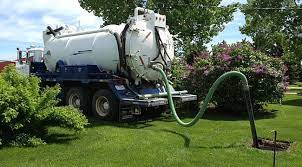 Service Type
Septic Tank Desludging Harare
Provider Name
WRS Waste Removals
,
Harare
,
Telephone No.+263772593344
Area
Description
Are you looking for septic tank desludging services Harare? Call 0772593344 for same day septic tank desludging service, huge trucks, massive discounts and more