Medical Waste Management Company | WRS | Call on 0772593344

---
According to the EPA
Medical waste is a subset of wastes generated at health care facilities, such as hospitals, physicians' offices, dental practices, blood banks, and veterinary hospitals/clinics, as well as medical research facilities and laboratories. Generally, medical waste is healthcare waste that that may be contaminated by blood, body fluids or other potentially infectious materials.
Treatment and Disposal of Medical Waste

---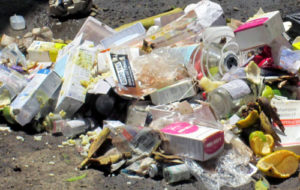 Waste in this category should be properly disposed of and management. Improper management of like needles and other sharps poses a health risk to the public and medical workers. For example, needles expose health workers to needle injuries and therefore infection. Janitors and house keepers are also under threat. Used needles can also transmit diseases such as HIV and Hepatitis.
It is therefore important for such waste to be properly managed and handled. WRS is there to assist you today. Call on 0772593344
We have a highly experienced team that can take care of your waste needs in this category.