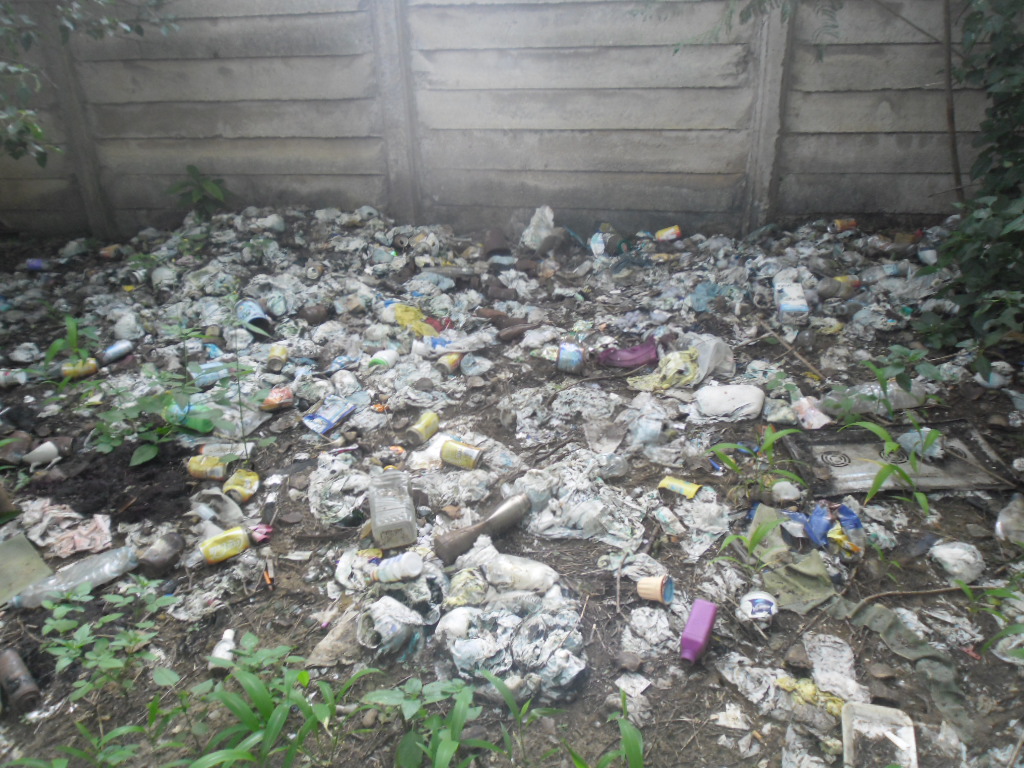 Waste Management Challenges in Zimbabwe
---
Article Abstract taken from here by Aleck Muchandiona
Modern trends demand the sustainable management of solid waste through waste minimization, material recovery, full collection and sanitary disposal of waste. Poor solid waste management in Zimbabwean urban councils has been worsened by a decade of economic challenges which culminated in cholera and other related diseases which killed about 4, 000 people countrywide in 2008 and 2009. While more emphasis has been placed on the traditional collection of waste, the principles of integrated solid waste management have not been fully followed.
The poor performance of urban councils on solid waste management has a great impact on the quality of scarce surface and groundwater resources, human health and the environment in Zimbabwe. A research study was carried out between October 2012 and June 2013 for 32 urban councils of Zimbabwe. The objectives of the study were to assess the extent and challenges of solid waste collection, transportation, sanitary disposal and financial sustainability in Zimbabwe's urban councils.
The methods used to collect data were an urban council survey for the 32 urban councils in Zimbabwe and a questionnaire which was administered in person to the town engineer, health officer, town clerk, health inspector and other junior staff of each of the 32 urban councils. Field visits and observations were done on residential areas, landfills and open dumpsites. Data verification was done using audited urban council financial reports, management reports, rapid assessment reports and weighbridges receipts from Central Mechanical Department.
Focus Group Discussions with health officers, town treasurers and town engineers were also done to validate the collected data. The data was analysed using the bivariate Pearson two tailed correlations test to test the relationship between indictors and performance level. The results revealed that 64.3 ± 27.6% of the properties in Zimbabwean urban councils are covered by municipal solid waste management services. The collection efficiency of solid waste was 63.9 ± 27%.
The performance was below the international best practices of proper solid waste management. The challenges in poor refuse collection were attributed to serious shortage of refuse equipment, landfill equipment, human resources and shortage of proper receptacles. Recycling strategies seemed to be nonexistent as revealed by low receptacle coverage of 44 ± 27%, the extent of recovery of municipal solid waste of 2% by informal waste pickers and unsorted waste at the landfills.
The results suggest that 99% of the urban council landfills were not sanitary. It was concluded that poor coverage and collection of solid waste were caused by serious shortages of refuse equipment, human resources and proper receptacles. Poor sanitary disposal of solid waste could be attributed to shortage of landfill equipment and failure by urban councils to invest in landfills as revenues were just sufficient for the traditional collection of waste. It was recommended that the councils should extend coverage to all areas, increase their refuse equipment, provide receptacles to customers, increase human resources, construct engineered landfills and seek other financing mechanisms besides user charges.