The Best Septic Tank Emptying Company in Harare – Call on 0772593344 / 0716044263.
We are the best septic tank emptying harare company. There are a lot of liquid waste removals companies in Zimbabwe. But why should you use WRS Waste Removals & Septic Tank Emptying as your company of choice: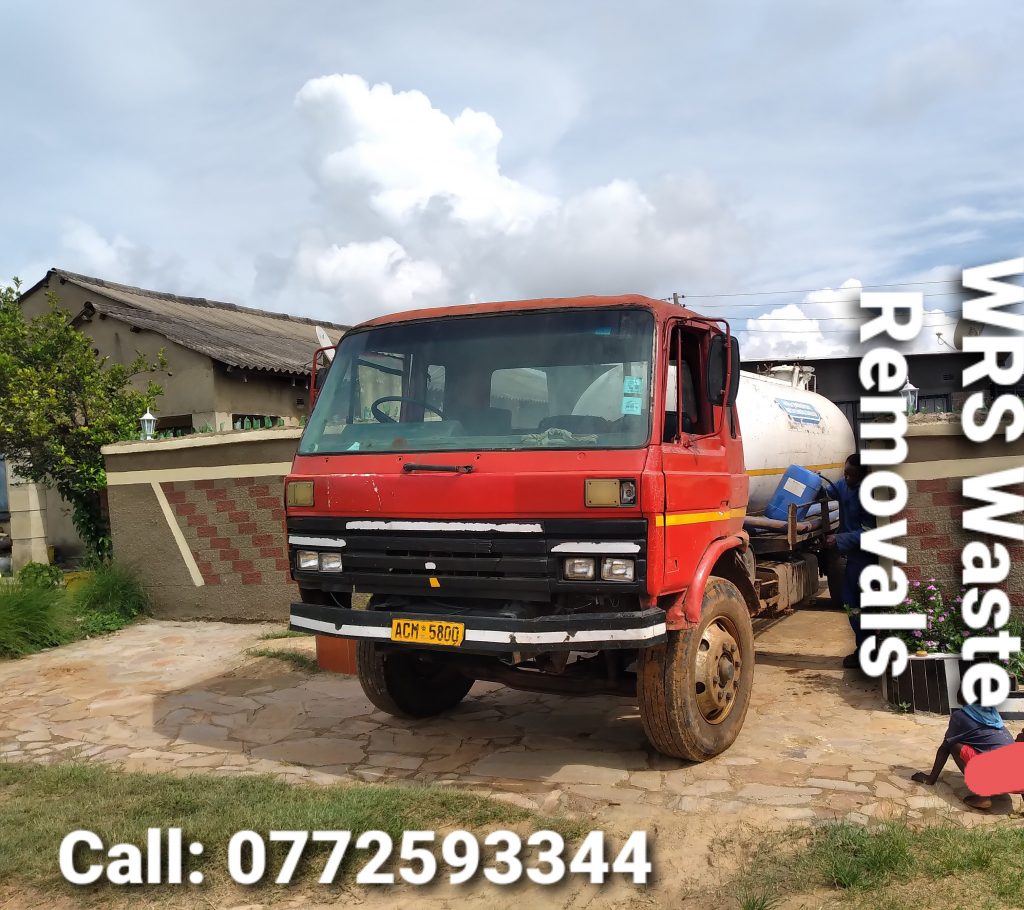 1. Same Day Services – We empty your septic tank on the same day. We try to do it fast too so that you do not experience inconveniences. When a septic tank is full, there are odors, sewage back up and it can become messy a lot quick. You would therefore prefer a liquid waste removals that comes on the same day like we do. At the core of the company is the willingness to help and that includes rendering service on the same day.
2. Emergency Services Offered – We offer emergency services too. During Holidays, weekends and after hours we shall also come to empty your septic tank in harare. Septic Tanks in Harare can fill up at anytime. therefore, you would need a company that comes to assist quickly and in those emergencies.
3. Big Septic Tank Harare Honey Suckers – We have big honeysucker trucks that do the job at once, not twice, depending on the size of the septic tank in Harare and Zimbabwe. There are companies that have smaller honeysucker trucks. If they charge you per load, this means they shall end up making many loads. You shall therefore end up paying more and this is not good is it?
4. No Messy – We always leave your yard tidy and not messy. Its common with other companies to leave the yard messy and waste lying all over. This is unsightly and leaves you exposed to a lot of diseases and pathogens.
Call today. We are surely the best liquid waste removals Harare company. Call 0n 0772593344 /0716044263