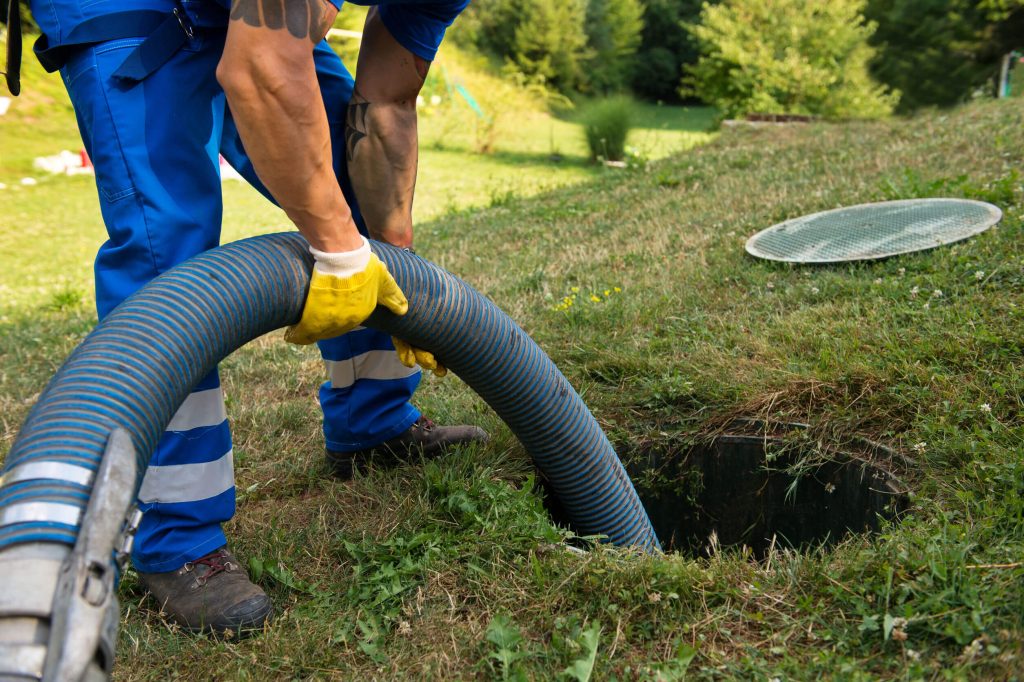 Septic tanks perform a very important function in a typical household in Zimbabwe. Without a septic tank life at a home that does not use a council sewer line becomes unbearable and unthinkable. One gets to find out how important a septic tank is when its purpose is taken away. The same thing happens when the septic tank is full. In this situation, many people wonder who can help them in this difficult situation. These signs that your septic tank is full in Zimbabwe shall point to your septic tank being full. If you are wondering how much it costs to empty a septic tank in Harare and Zimbabwe, you have come to the right place.
How much it costs to empty a septic tank in Zimbabwe
It costs on average USD50 to USD80 to empty a septic tank in Zimbabwe. However, the following factors shall determine the total cost of emptying a septic tank. The cost to empty a septic tank shall depend on the following:
Relationship between parties
Size of the Septic Tank
Is your septic tank bigger or smaller? Honeysucker or septic tank removals companies in Zimbabwe normally charge according to the size of your tank. The standard vehicle septic size and volume is from 5m3 to 8m3. This therefore means if your septic tank is standard, meaning falling within the range 5m3 to 8m3, it can be taken once. A homeowner can therefore pay between USD50 to USD80 to empty that septic tank in Zimbabwe. However, if your septic tank is bigger than 8m3, this may mean that the septic tank shall not be emptied once as it is bigger than the vehicle capacity. At WRS Waste, we give discounts if there many loads to be done. We therefore understand that cash is difficult to come by and meeting the needs of the customer is important.

The number of septic Tanks
Properties in Zimbabwe have different septic tanks depending on their needs. Normally the more septic tanks a property owner has, the more expensive it becomes. Septic tank emptying companies in Zimbabwe normally charge per septic tank. It does not matter if the septic tank is big or small. However, there are other factors that can be considered in this regard. At WRS Waste, we consider the number of septic tanks to be done and discuss with the customer how best we can give them the best price to do the job. We therefore understand our customer needs better and customize our service offering for the best.
Distance Between Parking Area to Where Septic Tank Is

The distance from where the septic tank emptying company parks its vehicle to the septic tank also determines the cost of emptying the tank. The more the distance, the costlier it becomes. Septic tank trucks use pumps to pump a septic tank. If the distance is long, more pump pumping capacity is required and this strains the pump. However, if the septic tank is closer to the honeysucker truck, it may cost less. In this regard, the accessibility of the septic tank also needs to be taken into consideration
Complexity of the Septic Tank Location
Septic tanks are located in different situations and locations. Some are in very simple locations where honeysucker trucks drive up to the septic tank without any difficulty. Flat areas do not normally present any challenges for septic tank emptying companies. However, some areas are quite hilly and complicated. This is the case normally with areas like Glen Lorne, Chishawasha, Greystone Park and Kambanji. In these areas, it usually costs more to empty a septic tank as compared to other generally flat areas like Mt Pleasant, Newlands etc. Therefore, if you stay in hilly areas in Zimbabwe, you should expect the cost of emptying a septic tank to be slightly higher.

Contents of the Septic Tank
Over time, septic tanks in Zimbabwe develop sludge at the bottom. Sludge is a built up of hard solid content at the bottom of the septic tank. This solid sludge cannot be removed by the normal septic tank emptying. It therefore requires manual removal where people have to get inside the septic tank and take it out. This process is done using hoes, picks, shovels and buckets. The removed sludge can be put in the property in a dug place or can be taken away. A septic tank that has sludge at the bottom may therefore cost more to drain than a tank that does not have sludge. This is because draining a septic tank and manual sludge removals are charged separately.
Relationship Between Parties
As a relationship between the client and septic tank emptying company in Zimbabwe normally grows, so do the parties come to an understanding. The cost of draining a septic tank shall normally be expected to be reduced as a relationship grows. At WRS Waste, we treasure relationships. We are prepared to understand our customers more and be prepared to reduce the cost.